BEES ARE KEY TO THE HEALTH OF THE PLANET. THAT'S WHY WE DO THINGS DIFFERENTLY.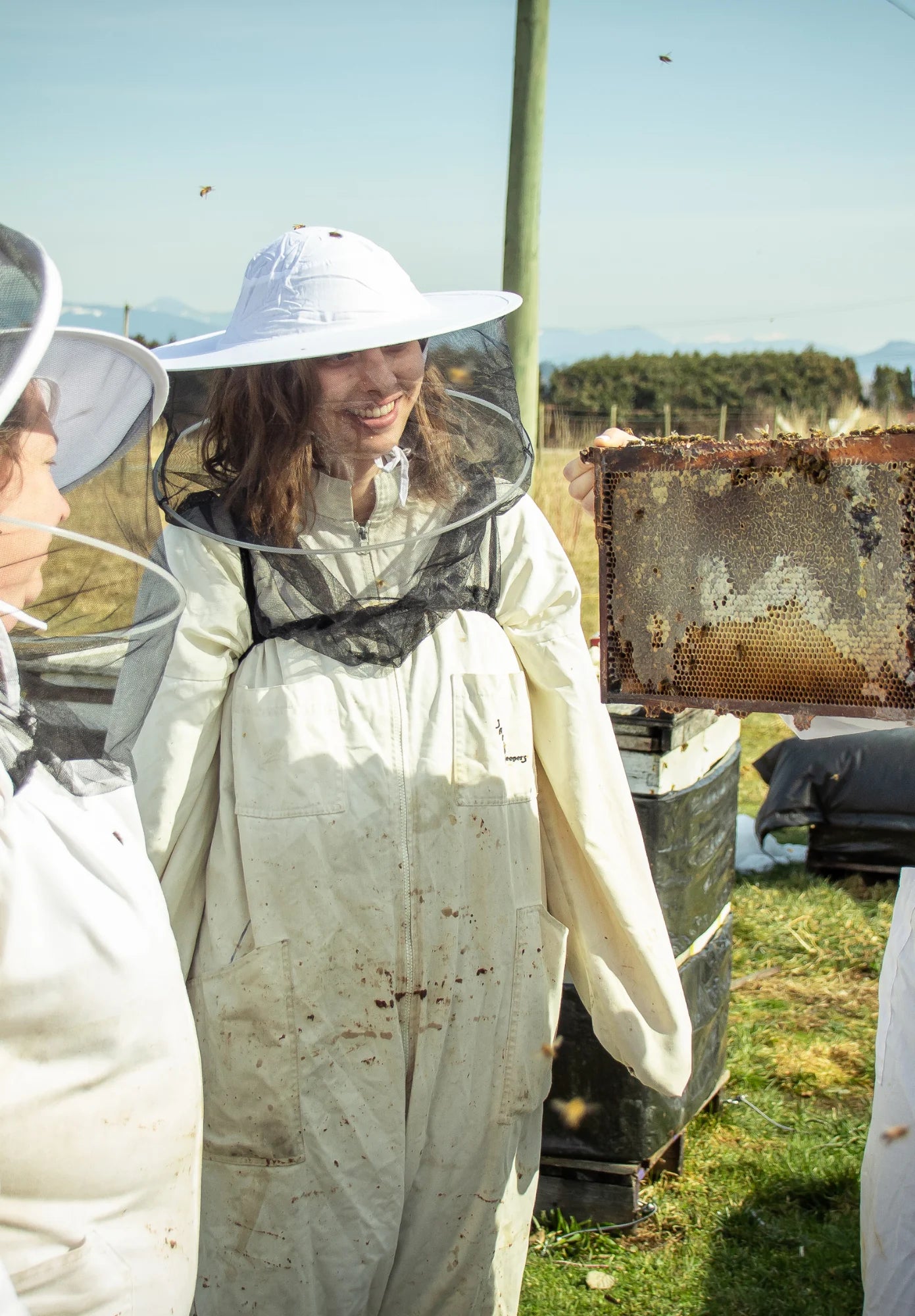 A HEALTHY WAY TO FEEL BETTER.
Have you ever wondered why we ingest harmful chemicals and artificial ingredients to keep our bodies healthy? We do. That's why we check every ingredient that we want to enter our body according to strict standards.
SLOVENIAN BEEKEEPING
We never collect too much honey from our hives. We always make sure that our green apiaries are far away from harmful chemicals.
Our 100% Slovenian honey carries the SMGO label (Slovenian honey with geographical indication), certified by the Beekeepers' Association of Slovenia.
The bees produce it on the carefully selected pastures of the Lendava Plains and Maribor Pohorje and Kozjansko Park.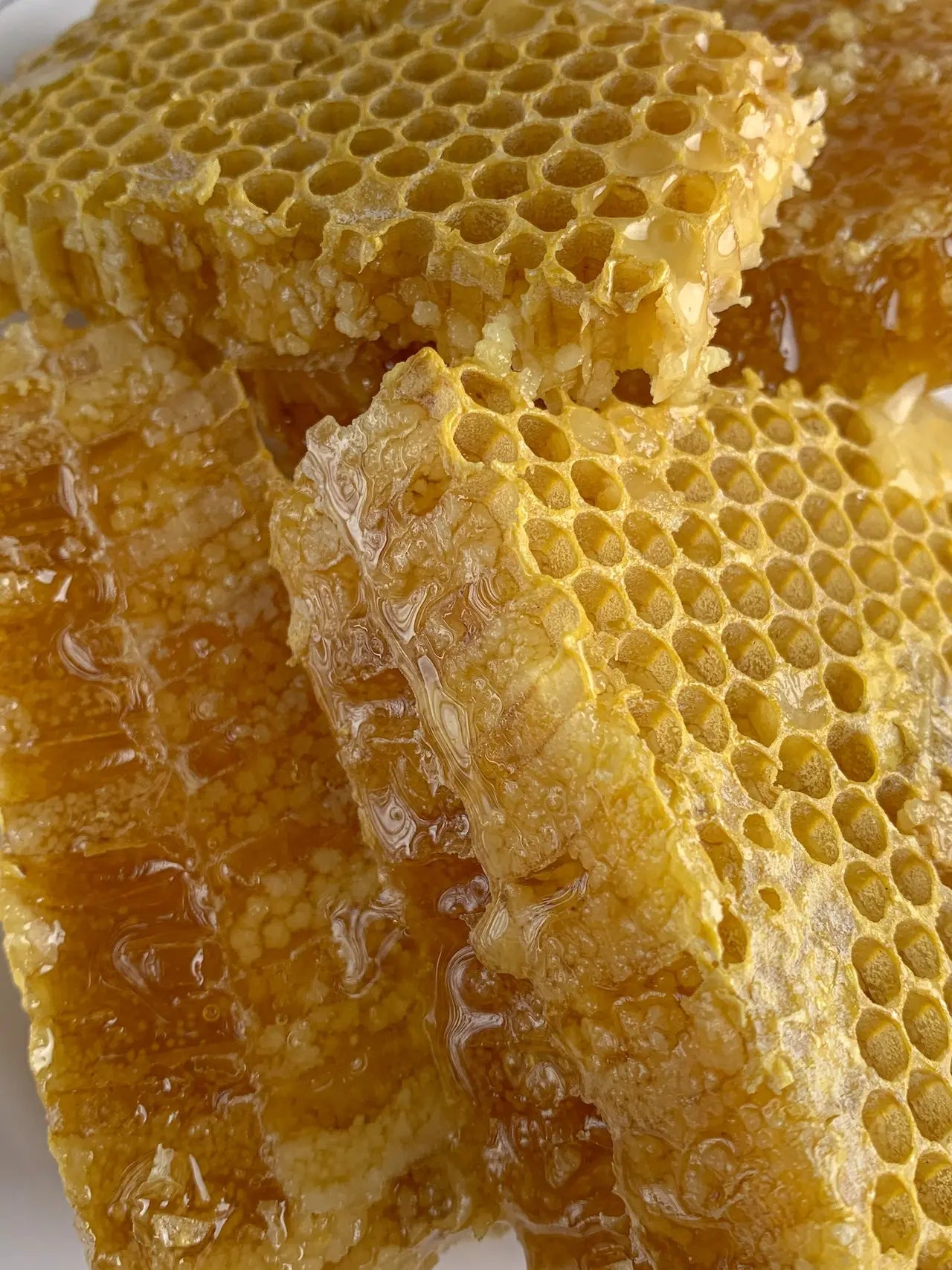 NO COMPROMISES, CLEAR
We believe that today's most common health problems can be solved with better ingredients found in nature.
We do not add anything to change the taste, smell or color of the honey, as we want it to remain pure and natural.
Bees are responsible for every third bite of food you eat.

About 80% of the world's flowering plant species depend on insect pollination.
ASK US ANYTHING.
Where do you get your bee products from?

We like to talk about procurement. All our products come from small, remote apiaries mainly in Lendava, Pohorje forests and Kozjansko park. We work with our beekeeping partners to ensure our bee products are sustainably sourced and of the highest quality. The health of the bees is always put first.
Who are our beekeeping partners?

We are currently in partnership with two beekeepers, Donko Beekeeping and Kozmus Beekeeping. In the Donko Apiary, located in Lendava, there is an apiary with about 100 bee families in the unspoiled nature of Pohorje and the surroundings of Lendava. Kozmus beekeeping, located in Pilštanje , in the south-eastern part of Slovenia, in the heart of Kozjansko. The characteristic of Kozjansko is its hilly and unspoiled nature, which is less suitable for intensive agriculture. In Kozmus beekeeping, beekeeping is done with about 100 bee families.
Why are bees so important to the planet?

Every third bite of food you eat comes from bees. Without them, we would lose apples, almonds, cucumbers, blueberries, broccoli, cauliflower and more if the bees disappear. And this is just one of the many consequences of losing our buzzing yellow friends.
If I am allergic to bees, can I use your products?

There is rarely a connection between allergies to bee stings (bee venom) and bee products. However, in such situations, we always recommend consulting a doctor. Your safety is our number one priority.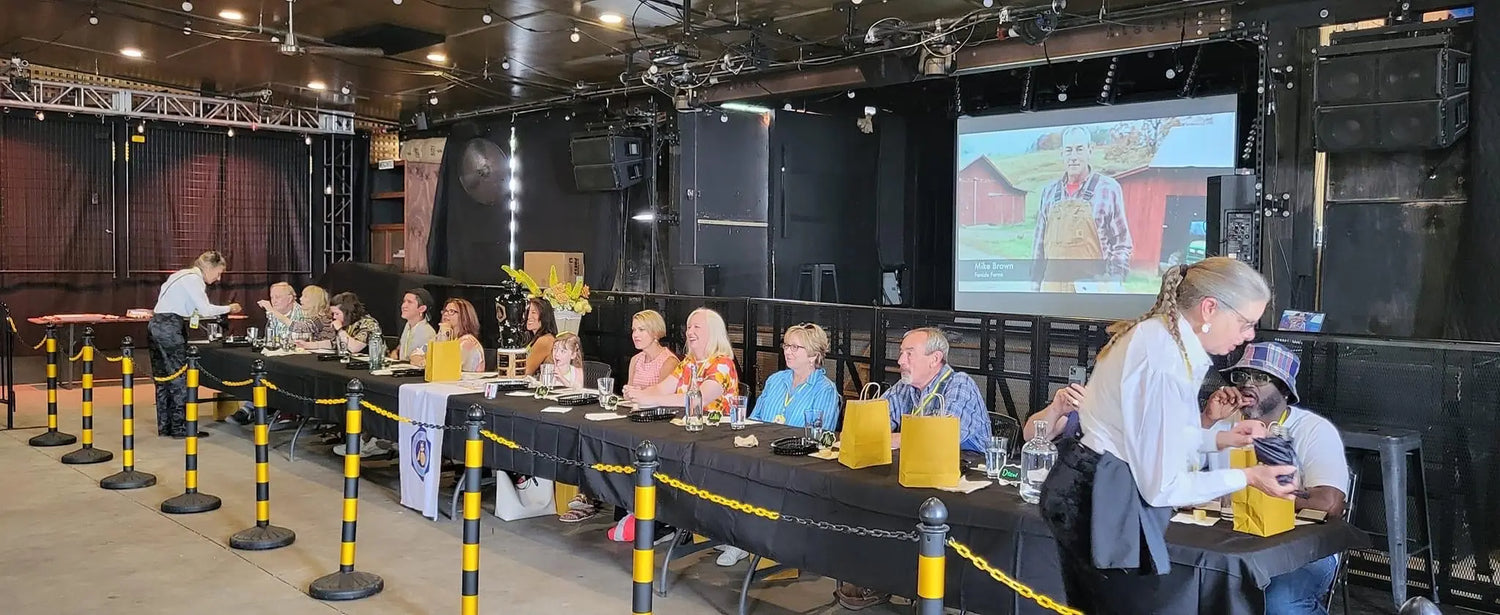 Finalists
In 2022, our Slovenian buckwheat honey was a finalist in 2023, and in 2023, our Slovenian forest honey was a finalist in the prestigious global tasting competition in the USA for the best honey in the world.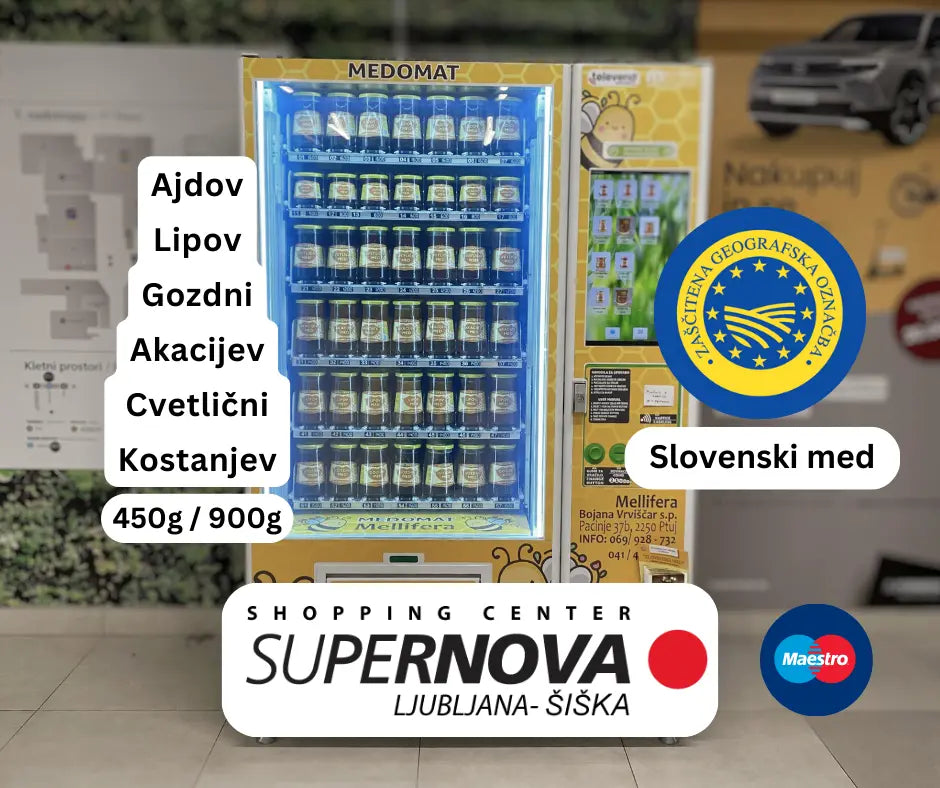 Honey machine
The largest honey vending machine in Slovenia in Supernova Ljubljana Šiška.
more about